Welcome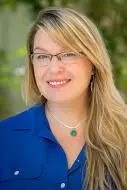 Welcome!

There comes a time in everyone's life when we feel lost, disconnected and hopeless. We sometimes lose our ability to cope with life's challenges. This inability to deal with life can be frightening, confusing and problematic. We all need the support of an attuned and trusted other to assist us in reconnecting to our wise, strong and truest self again. It is in this kind of therapeutic relationship where old wounds are healed and we learn to trust, manage our emotions and deal with life again.

It requires wisdom, strength and humility to reach out for help in those vulnerable moments when we recognize that we need support. I believe it is healthy people who come to therapy, healthy people who seek a happier, stronger, more resilient version of ourselves. Whatever it is that brings you to this page, you are not alone and you don't have to go through this alone. It would be my great honor and privilege to help reconnect you to your innate wisdom, happiness and truest self.

I believe that lasting transformative therapy only occurs if the client and therapist truly connect. To that end, I offer a free phone consultation to ensure that we are a good fit. If we are not a good fit, I will offer you referrals to other trusted colleagues who may be a better fit for your needs.

I practice integrative therapy, meaning that I personalize my approach for each client according to his or her needs, goals and situation. I have been trained in and utilize several different theoretical models; Mindfulness, DEEP, Interpersonal Neurobiology, Somatic Experiencing, NARM, Attachment Theory and Depth Psychology.

To learn more about my approach click Therapeutic Approach .
To learn more about my story and what brought me to be a therapist click About Me .

We are committed to your privacy. Do not include confidential or private information regarding your health condition in this form or any other form found on this website. This form is for general questions or messages to the practitioner.